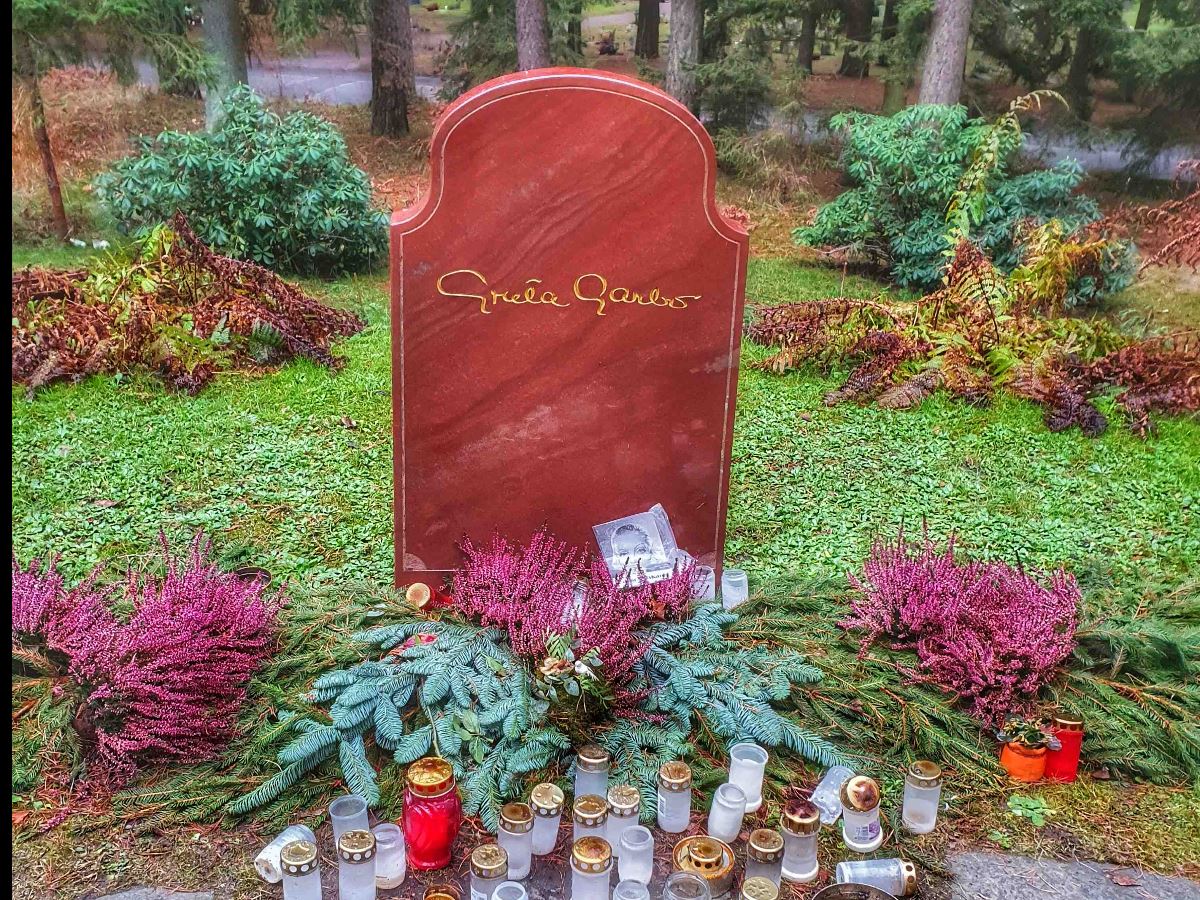 View the full image
Reduce the image
The Woodland Cemetery with the tomb of Greta Garbo
Skogskyrkogården - 100 years old, but still timeless. Experience one of Stockholm's most beautiful places.
Pris från:

245 kr per person

Kind of experience: Semesterupplevelse
Age limit : None
Beskrivning
Highlights
Wander in a fantastic landscape room

Listen to the story of two architects

Admire buildings that were built 100 years ago
This is included
90 minute outdoor guided city walking tour, we do not enter any chapels on this tour. However, you get to see pictures from the inside.
Availability
Flat surface with asphalt, grass and gravel except for Almhöjden. It is fine to bring a pram and a bicycle, but it will be difficult in the gravel with a wheelchair
Friendly dogs with owners are welcome.
Happens during the city walk
A city walk at Skogskyrkogården with a guide. Even if we don't enter any chapels on this tour, I dare to promise a very interesting viewing.
You are walking in a cemetery that lacks a church. Hear the story of how it all began, why this location was chosen and about the collaboration between architects Gunnar Asplund and Sigurd Lewerentz.
You experience landscape architecture mixed with Swedish forest and iconic buildings. More than 2,000 funerals take place here every year. The forest cemetery was added to the UNESCO World Heritage List in 1994.
The city walk at Skogskyrkogården starts at the iconic elm height and continues to the path of seven wells. You are fascinated by the furrows, see the chapel, Greta Garbo's grave and the fabulous Forest Chapel.
Book the Forest Cemetery with me for an experience you won't soon forget. I tell the story with passion and storytelling.
Skogskyrkogården is a burial ground in the Gamla Enskede district in Stockholm. It was inaugurated in 1920. The entire facility is considered one of the most important works of modern architecture and was included in the UNESCO World Heritage List in 1994.
Meeting point: Between the two flowershops at the entrance of Skogskyrkogården Subway, Sockenvägen. Find your way: Subway - Skogskyrkogården. We recommend you the local travel planner SL: https://sl.se/en/in-english/ Den gröna guiden - The green guide Stefan Maurbakken: +46 707 417 784