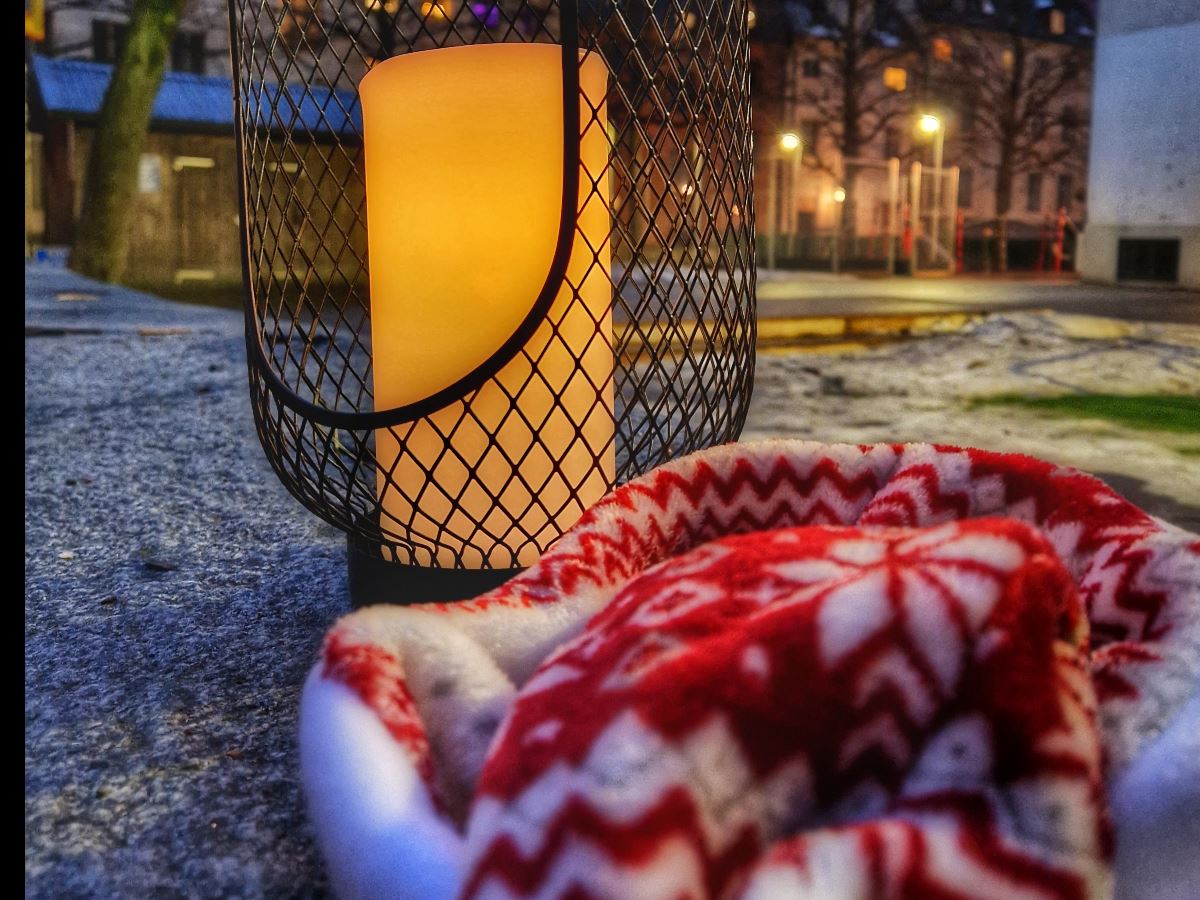 View the full image
Reduce the image
Stockholm Old Town Magic Christmas Walk
The first Sunday of Advent comes about four weeks before Christmas.
Pris från:

245 kr per person

Kind of experience: Semesterupplevelse
Age limit : None
Beskrivning
Highlights
Explore Stockholm's oldest district - Gamla stan

Get in the Christmas spirit with exciting fairy tales and stories from the past

Enjoy homemade mulled wine, gingerbread and Christmas sweets
This is included
60-minute guided city walk outdoors, we end the walk with a mug of hot non-alcoholic mulled wine with accessories near Järntorget.
Availability
Uneven surface with cobblestones, slightly slippery in snow.
Friendly dogs with owners are welcome.
Tip: Dress warmly! It's easy to get cold and raw when you're standing still (and the guide is talking).
Happens during the city walk
Join us on an unforgettable walk through Stockholm's Old Town and experience the magic of Christmas on cobblestones and in worn alleyways. You walk under the light of the lanterns and hear fairy tales and stories about the city's history and Christmas traditions.
Did the Vikings celebrate Christmas? Why do we have nativity scenes and celebrate Lucia which are actually Catholic traditions?
On this walk you will get answers to these and many other questions about Christmas traditions from the past. But it's not just the history that makes this hike special. When it's darkest, it's coziest, and during the walk you can clearly see beautifully painted ceilings, tiled stoves and roof beams. You will also hear about Christmas traditions around the world and how other cultures celebrate Christmas.
Our countdown to Christmas runs throughout December, and on this hike you will experience a unique Christmas atmosphere that you won't soon forget. For many families, Christmas lunch is eaten before "Donald's Christmas", and then Santa arrives with the presents.
But there was a time when the farming community celebrated Christmas Eve as the most solemn time of the year. You will hear stories about the Christmas table, the Christmas tree and the tradition of hanging up a stocking on Christmas Eve morning.
So why not experience a unique Christmas walk through the Old Town this year and create memories that will last forever? Book your ticket now and prepare to experience an unforgettable Christmas atmosphere like you've never experienced before!
Venue: In front of the statue of Evert Taube, Järntorget. Find your way: Bus / metro to Old Town, 10 minutes walk. Feel free to use SL's travel planner: sl.se Guide Stefan - the green guide: + 46 (0) 707 417 784