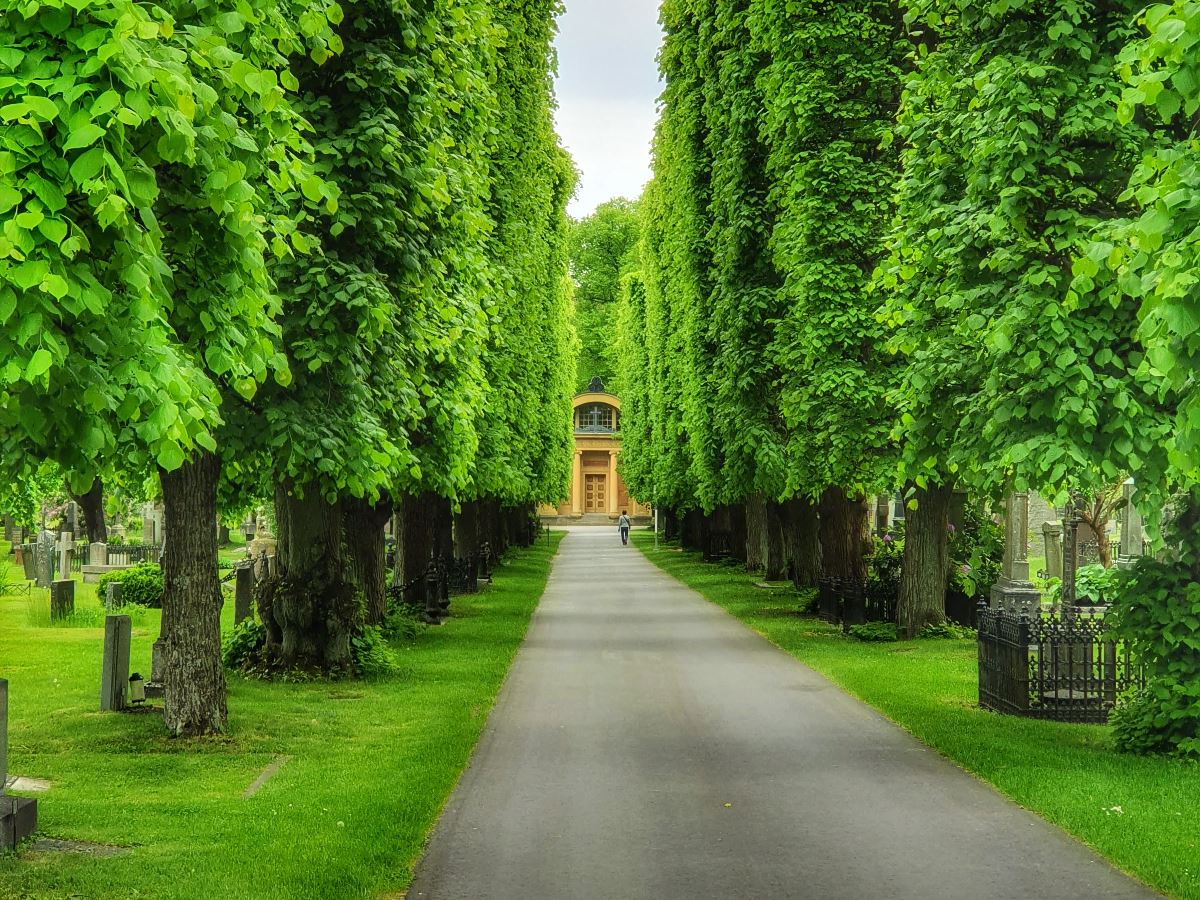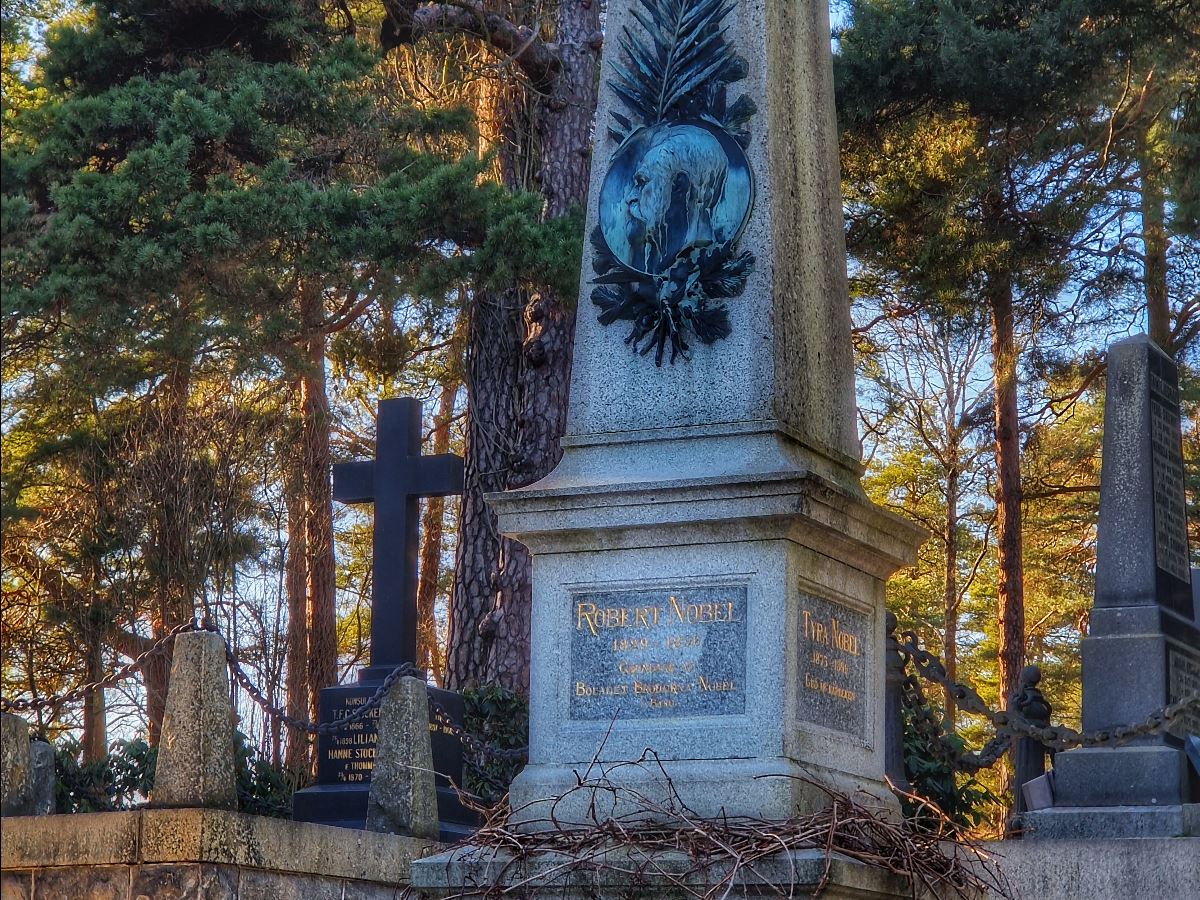 View the full image
Reduce the image
Cemetery Celebrities and Curiosities
A city walk at the Northern Cemetery. Do as in London, Rome and Paris, visit the celebrities. Say hello to Alfred Nobel, August Strindberg and Ingrid Bergman just to mention a few.
Pris från:

245 kr per person

Kind of experience: Semesterupplevelse
Age limit : None
Beskrivning
Highlights
Walk on Lindhagen's hill among mausoleums and large pines

Admire August Strindberg's grave cross

Visit the Jewish and Catholic cemetery
This is included
120 minute outdoor city walk that we end where we start.
Availability
Flat surface, asphalt, gravel and grass with some hills. Few stairs. It is easy to get around with a pram, wheelchair and to lead a bicycle.
Friendly dogs with owners are welcome.
Happens during the city walk
Welcome to a unique and exciting city walk at the North burial ground, where you get to meet the celebrities from Stockholm's history! Just like in Paris, London and Rome, here you can walk around the cemetery and experience the historical atmosphere on site.
From the moment you step into the cemetery, you are greeted by a unique and fascinating environment. Here at the North burial ground, you will find the graves of some of Stockholm's most famous personalities throughout the ages, from Nils Ericson to August Strindberg.
During this two-hour walking tour, you will have the chance to visit several of the cemetery's sights, including the beautiful Lindhagen hill with its monuments, chambers and mausoleums. Here you can also visit the Jewish and Catholic section to experience the diversity that characterizes Stockholm's culture and history.
This city tour is not only an experience for those interested in history and culture, but also for those who want to discover a different and exciting side of Stockholm. Come and experience the unique atmosphere and look for Stockholm's celebrities together with a knowledgeable guide who will lead you through this fascinating place. Book your place today and experience the best of the Northern Cemetery!
Meeting point: Solnadal's inn, Solna Kyrkväg 1. Get here: Buses 3 and 77 stop at Karolinska hospital north, from here you can walk in 3 minutes to Solnadal's inn. Please see SL's travel planner; sl.se/ Guide Stefan +46 (0)707 417 784.